CURRENT CORPORATE FLEET PROGRAM OFFERS

Since 2014 BMW has provided employees of qualifying and enrolled corporate BMW fleet partners with additional incentives, which may be applied to a cash purchase, lease, or finance of a new BMW acquired for their personal use, subject to the qualifications which are listed below.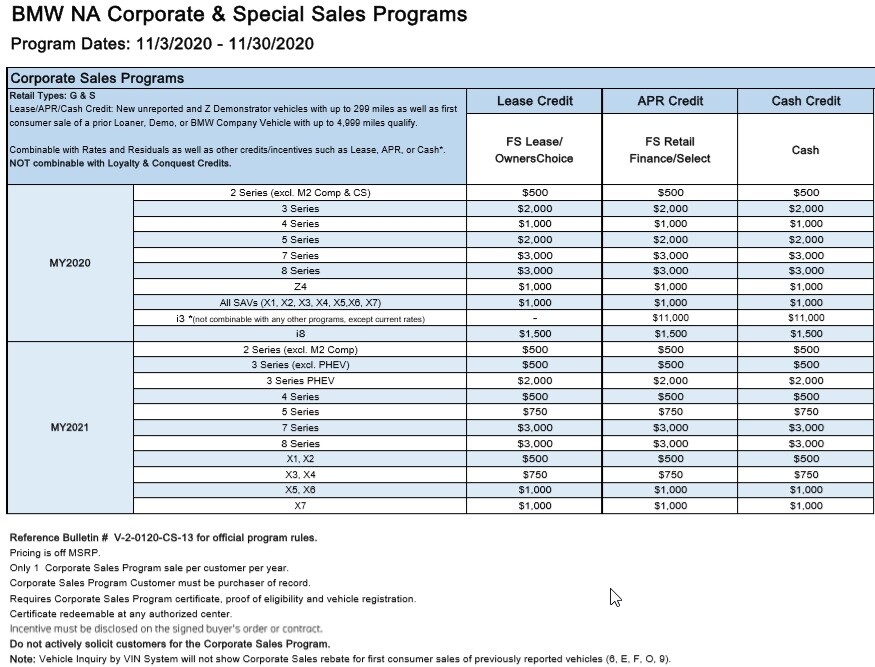 TERMS & CONDITIONS
Corporate Sales Program Cash Purchase incentives are available to all employees of select organizations that have partnered with BMW USA. Customers can use their own source of funding to purchase a new BMW vehicle.
BMW Corporate Sales Program incentive cannot be used in conjunction with Car Club of America (CCA), College Graduate Program, Group Partner & Family Program, European Delivery Program, Diplomatic and Embassy Program, Military Sales Program (USAA), Limousine & Hotel Shuttle Program, and VIP Purchase Program.
The Corporate Sales Program incentive is applied toward final MSRP. Specific vehicles are subject to availability and may have to be ordered. Options may be limited due to product availability at time of sale. Incentive amounts are subject to change without notice and should be confirmed with your dealer at the time of transaction. Incentive cannot be applied toward tax, title, registration, destination, handling, or other dealership fees. The Corporate Sales Program incentive must be used at time of purchase, lease or finance.
*One certificate per purchase per year. Certificate cannot be used for multiple purchases.
Laurel BMW of Westmont is motivated to provide corporate employees the best possible BMW purchase experience.

Please contact our corporate program advisor, Kevin O'Donnell or Sales Manager, Rich Stoll, to learn more about this and other time sensitive offers we may have for your personal BMW purchase.

Kevin O'Donnell OdonnellK@AutoNation.com (630) 230-2850
Rich Stoll StollR@AutoNation.com (630) 230-2833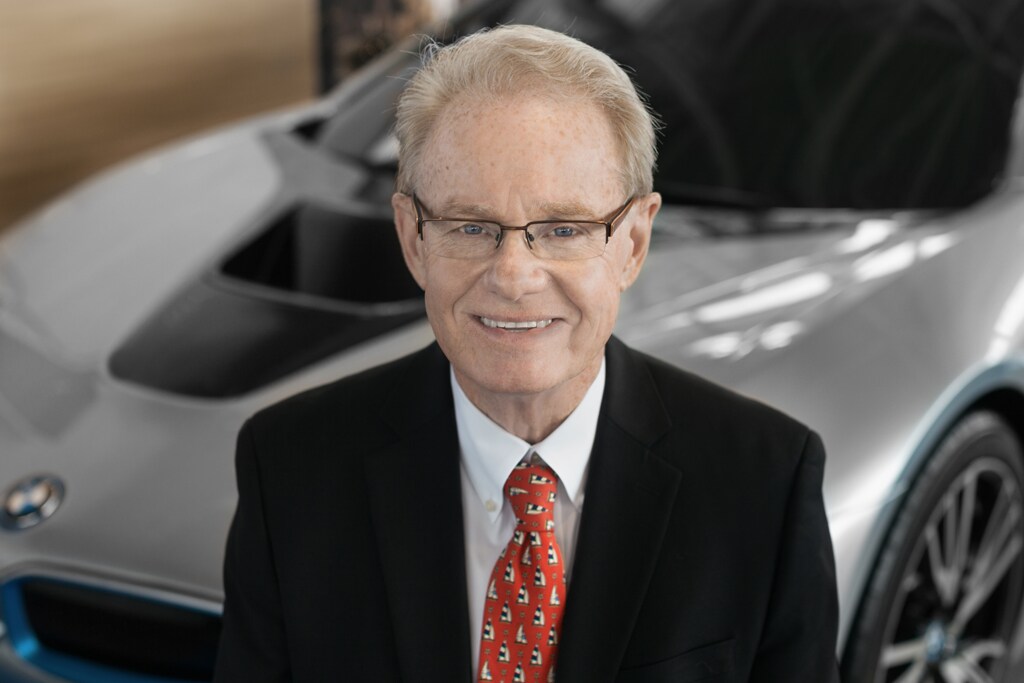 Kevin O'Donnell, Corporate Program Advisor
For more information about the BMW Group Corporate Fleet Program contact:
Kevin O'Donnell
Client Adviser-Corporate Programs
Office: (630) 230-2850
Cell: (708) 707-7400
Email: OdonnellK@AutoNation.com


THE BMW MAINTENANCE PROGRAM
All model year 2017 BMW vehicles and newer sold or leased by an authorized BMW center come with BMW Ultimate Care standard for the first 3 years or 36,000 miles whichever comes first. The following maintenance items are included with BMW Ultimate Care when they are performed as outlined in the vehicles Maintenance booklet:
Engine Oil
Oil Filter
Brake Fluid
Cabin Micro FIlter(s)
Engine Air Filter(s)
Spark Plugs
Remote Control/Key Battery
Vehicle Check
Fuel Filter (Diesel Engines Only)

INCENTIVES & BENEFITS
When you acquire a vehicle through this exclusive Partnership Program from Laurel BMW of Westmont, you can expect to enjoy:
Significant discounts on new BMW models purchased or leased
BMW Maintenance Program, BMW Ultimate Care for up to the 3 years/36,000 miles
Roadside Assistance™ for the first 4 years
MW Assist™ Safety Program and optional Convenience Program
Complimentary use of a BMW during scheduled service and maintenance