Cub Scouts' Pinewood Derby Race Held In Laurel BMW Showroom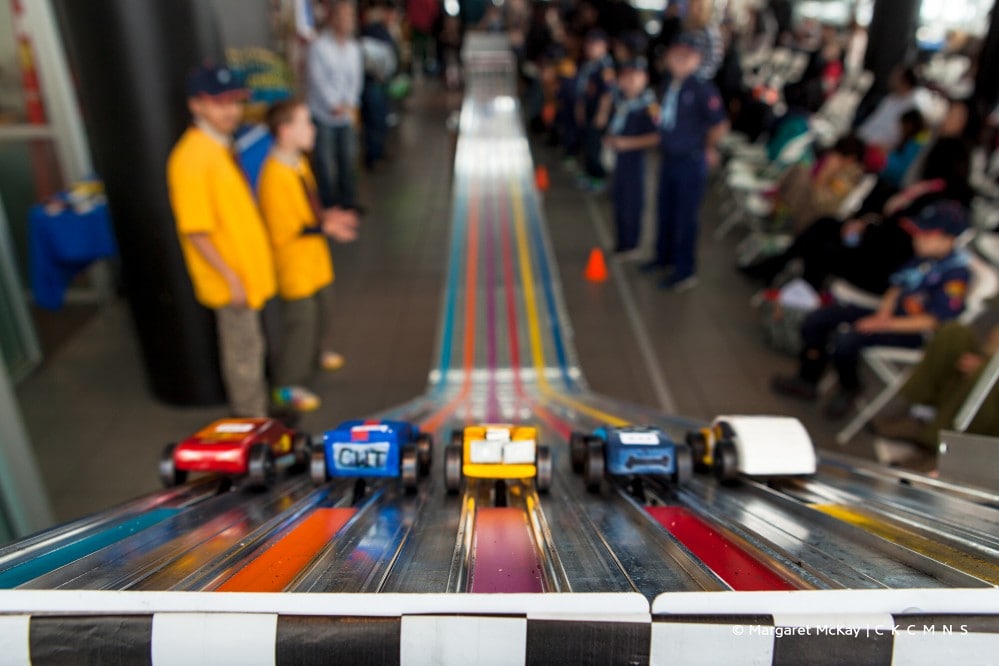 On March 1, 2015, Laurel BMW of Westmont, Illinois held a race in its showroom. With the dealership's full-size BMW cars and SUVs moved out of the way, General Manager Patrick Womack made room for local Cub Scout troop Pack 10 to use Laurel BMW's showroom as the site of its Pinewood Derby race.
Along with donating showroom space for the big race, Laurel BMW also donated the troop's new Pinewood Derby race track. Consisting of a downward sloping ramp, the new track allows Pinewood Derby cars to reach speeds as high as 20 mph! 
The decision to donate the track, which bears the Laurel BMW name on it, came from Womack's own experience as a scout.
"I remember how much fun the Pinewood Derby was for me," Womack, who's been the GM of Laurel BMW for the last 13 years, reminisced.
Community response to the event has been "huge," with new customers coming into Laurel BMW's showroom the next day as a result of the buzz the Pinewood Derby created on social media networks. In fact, the race made such an impact that BMW North America plans to run a story about Laurel BMW's Pinewood Derby in their customer magazine.
"Once you reach a certain age, you realize you have some responsibility to give back to the community," Womack said. "It was a lot of fun and it was a great way to get people to know our store."
Click here to read Automotive News' take on the Pinewood Derby at Laurel BMW, and be sure to scroll down to see even more images from the event.